By working closely with these families, we have been able to bring together a very nice line of quality animals. Along with very good breeding stock animals to sell.

We would like to thank you all for your help and support.

Scott & Connie Smith & Family
Sweet Breezy Ridge Farm

A special thanks to the Smith family together we have merged with Mags the Ennobled son of Magnum & Bing the Ennobled son of Bingo to enhance each other's herd and to provide higher quality Boer Goats all over Maryland, Virginia and the surrounding states.

-- & --

Jesse & Linda Rothenhoefer & Family
Screamin Acres Boer Goats

Ewing & Donna Downen
Downen Livestock Co.

Mark & Lisa Seawell & Family
Tater Patch Boers

William Webb & Family
Webb's Boer Goats

John Abernethy & Family
Abernethy Goats Greenwood Farm

Geoff & Nancy Masterman
Superior Semen Works

Gary & Ada Willard
Rock-N-Root Goats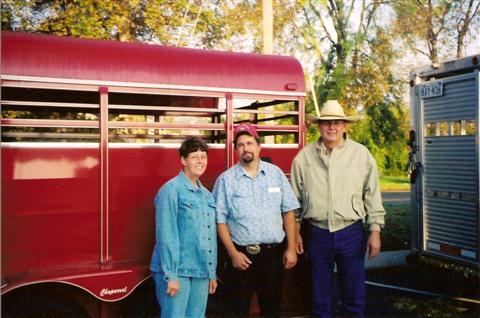 This is a photo of Stanley with Ewing & Donna Downen of Early TX. I met up with them to Purchase a son of Pistolero, Pipeline Daughter and a Dello/Oscar Daughter.




The Smith Family showing some of our 4-H weathers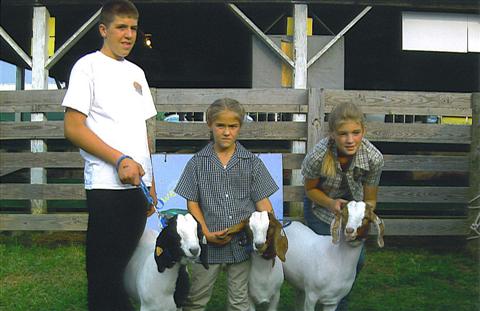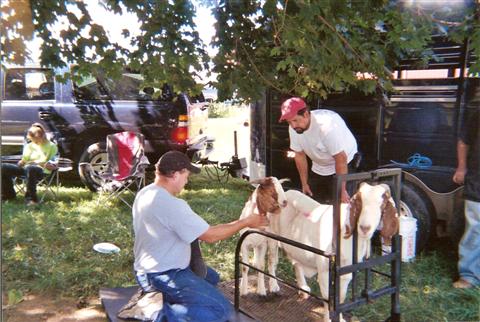 Photo of A.I. Seminar at our Farm held by Superior Semen